Advantages of using CNC lathe machine
Nov 06,2019 | Views: 1178
Do you need to manufacture components with the right specification? Looking for the best way to manufacture the lathe? Well, the CNC lathe machine is an ideal choice. This technique assures perfection of the completed parts. With the latest technology, the machine is designed that offers long-lasting durability. The lathe machine loaded with huge benefits that attract the people to use this machine to manufacturer lathe. Below are some of the advantages of using lathe machine:
* One of the advantages of using the lathe machine is set up quickly. Without any hassle, you can manufacture components faster.
* This machine develops identical components quickly within a certain time. It is beneficial for shorter runs and lower quantities.
* It is designed in a different way depends on what the CNC machine produces. It involves for manufacturing quality parts that assures absolute precisions.
* This machine has automation features that reduce the labor cost in the organization. Skilled operators can operate the machine to manufacture products depends on client needs.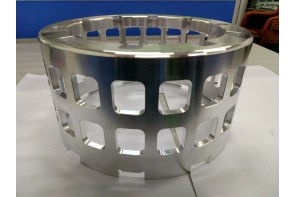 The CNC lathe machine is the perfect option for sculpting the parts into unique shape and size. With the help of CNC lathe service, you can install or repair the machine quickly. This type of machine has capable of cutting plus drilling into the polyurethanes to create different shapes. It produces high precision machined components in metal, steel or plastic that enhances the business. The latest lathe machine is loaded with new features such as chip management, swing arm ATC, touch screen software control and others. One of the benefits of using the lathe machine is safety that reduces accidents in the company. The software is simple to understand while using for first time.

CNC lathe machine is necessary for manufacturing lathes. In recent times, this machine is specially designed to utilize the new version of carbide process. By hiring the CNC lathe service you can repair the machine problems quickly. It is widely used in the CAM process because of the customization. The coded file is uploaded to this machine to get the excellent result from this lathe machine. It produces components automatically according to the information of input programming. The parts are combined with the computer programming that products are manufactured to accurate specification.

Prev: Inquiry of CNC Machining Service from Clients
Next: Advantages of CNC Machining Service