Inquiry of CNC Machining Service from Clients
Nov 12,2019 | Views: 3505
Recently, we got two inquiries of cnc machining service from clients, below is the details:
1. Hi, What is the machining material size for the 5 axis. My product size is L750*W600*H262(mm).
2. Hello I was referred to your company by a friend who recently placed an order with you I am looking to get a quote on a few small pieces in 7075 aluminum.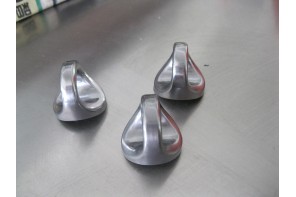 We support 3-axis, 4-axis, 5-axis CNC machining, CNC milling, CNC turning and Lathe as well as right angle milling capabilities to rapidly create designs from simple straight lines to complex geometric shapes. We give you instant pricing, on-demand lead times, and DFM on materials and manufacturing processes for your custom CNC milled parts, no limit for QTY.
If you are looking for good cnc machining service, please feel free to contact us:
Email: sunsusan2008@gmail.com or susan@suncncprecisionparts.com
WhatsApp/Wechat: +86 13827480889
Prev: 5 axis machine shop and 5 axis cnc service
Next: Advantages of using CNC lathe machine